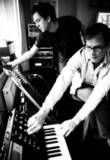 Po prvi put u regionu kultno "Twisted Records novogodišnje veče", koje se tradicionalno odigravalo godinama unazad samo u Londonu! PROMETHEUS [Benji Vaughan] vodeci artist londonske etikete "Twisted Records"
ÄŒovek koji stoji iza projekata: "Prometheus" (solo), "Younger Brother" (zajedno sa Simon Posford-om) i "The Zap!" (njegova skorašnja kolaboracija sa Simon Posford-om i Raja Ram-om).
Puštao je muziku hiljadama fanova u zemljama kao shto su Grčka, Japan, Finska, Danska, Mexico, MaÄ'arska, USA..
Clubbing.rs, u saradnji sa organizatorom, deli 2×1 karte našim posetiocima. Zainteresovani je potrebno da pošalju e-mail na sjankovic@clubbing.rs Ova adresa je zaštićena od robota. Potreban vam je Java-skripta da bi ste je videli. Ova adresa je zaštićena od robota. Potreban vam je Java-skripta da bi ste je videli. koji sadrži ime, prezime i broj telefona. Subject: NEW YEAR`S EVE 09 @ Xlagoom!
Još ranih 90-tih počinje da se bavi produkcijom u okvirima psychedelic trance zvuka, ali i drugim žanrovima elektronske muzike, objavljujući izdanja za tada vodeće izdavačke kuće "Twisted Records" (UK), "Dragonfly", "TIP Records".. Radi i kao House producent (Backroom Beats i JUNK). Njegove track-ove su vrteli Sasha, Nick Warren, Steve Lawler, John Digweed i mnogi drugi svetski poznati DJ-evi. Radio je Remix-e za "EMI" i "Jive Records", bio je i producent "The Egg-a".
Osvojio je nekoliko velikih nagrada, a najveća je svakako "SONY Award" za njegov track koji je uradio za "Nike" reklamu.
Ipak, najpoznatiji je kao trance producent još od prvog singla, "Clarity from the Deeo Fog" sa Process–om, pa sve do njegovog poslednjeg izdanja "Corridor of Mirrors" ("Twisted Records") na kome je jasno iskazao svoju stilsku autentičnost i posebnost.
Svakako najveći projekat na kome radi jeste "YOUNGER BROTHER", koji je pokrenuo zajedno sa Simon Posford-om. Reč je o jednom od onih sastava na muzičkoj sceni danas koje je teško žanrovski odrediti, iz razloga što je njihova muzika kombinacija različitih muzičkih formi, pri čemu su uspeli da kreiraju potpuno jedinstven Younger Brother zvuk, teško uporediv sa bilo čim što u današnje vreme možemo čuti.
Njihov prvi album "A Flock of Bleeps" (objavljen za "Twisted Records" 2003. godine) danas ima status kultnog. Drugi album usledio je 2007. godine, "The Last Days of Gravity" (takodje za "Twisted Records"), a artwork za ovo izdanje uradio je legendarni Storm Thorgerson (radio za "Pink Floyd", "Alan Parsons-a", "Led Zeppelin").
2008. godine "Younger Brother Live" band krece na veliku turneju "Twisted Conspiracy Tour", u okviru koga pored Benji-ja i Sajmon-a nastupaju i Marc Brownstein (The Disco Biscuits, Electron), bass, Tom Hamilton (Brothers Past, The American Babies, Electron), guitar, Joe Russo (The Benevento/Russo Duo, Bustle In Your Hedgerow, The American Babies, Electron), drums.
http://www.myspace.com/twistedrecordsprometheus
http://www.myspace.com/youngerbrothertwisted
LINE UP:
PROMETHEUS LIVE Twisted Rec, UK
YOUNGER BROTHER DJ SET Twisted Rec, UK
+
Residents: Xperiment & Intellect DJs
PRETPRODAJA KARATA:
PRETPRODAJA KARATA JE POÄŒELA 01. DECEMBRA!
BROJ KARATA JE LIMITIRAN NA 400!
PRVI KONTIGENT KARATA [PRVIH 100] PO CENI OD 2000 DIN!
PRETPRODAJNA MESTA:
BILET SERVIS
– Trg Republike br.5, Beograd, 063.33.70.33
EVENTIM [eventim: 065.675.0009]– Beograd
– Svi veliki gradovi u Srbiji: www.eventim-yu.com
CLUB XLAGOOM
– Petkom i Subotom od 23h