U finalu, 16. aprila u Domu omladine "Battle of the Bands powered by Pils Plus" nastupilo je osam bendova. Na finalnom takmičenju, u velikoj sali Doma omladine, nastupili su "Honey & Milk", "Soul Touch", "Crna dama", "Santos brothers band", "Extra Orchestra", "Seven for You", "Magic Beans" i "Tattoo". Svi finalisti su na koncert stigli atraktivnim oldtajmerima "Epokara", a na crvenom tepihu su ih čekali brojni fotoreporteri i kamermani.
U revijalnom delu, dok je trajalo prebrojavanje glasova, nastupili su beogradska grupa "Etar", koja je proglašena za najbolji autorski bend festivala, kao i "Kreative band", koji je značajno pomogao u kampanji za festival.
Mi bili a Vi slike možete videti u našoj Galeriji .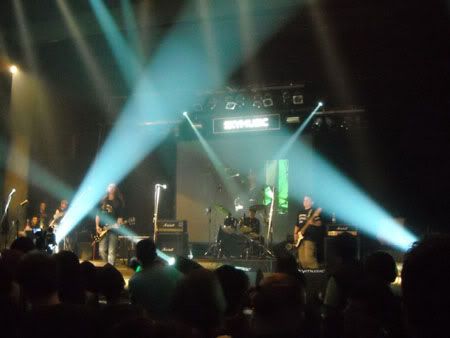 Pobednika Festivala očekuje izdavanje albuma za "City records", a svih 27 učesnika sniće po jednu numeru za kompilacijski album "Battle of the Bands"