Film Jima Jarmuscha The Limits of Control od 1. maja kreće u ograničenu bioskopsku distribuciju u SAD, a tokom leta prikazivaće se u nekoliko evropskih zemalja – Nemačkoj, Francuskoj, Norveškoj, Holandiji. Jarmusch i u ovom filmu okuplja veliki broj glumaca sa kojima je sarađivao u prethodnim filmovima.
Isaach De Bankolé tumači glavnu ulogu, nastavljajući po četvrti put u poslednje dve decenije rad sa čuvenim rediteljem. U filmu igraju i Bill Murray, Tilda Swinton, Alex Descas, Youki Kudoh, John Hurt, a novi glumci u Jarmuschevom timu su Gael García Bernal, Paz de la Huerta, Jean-François Stévenin i Luis Tosar.
The Limits of Control prati misterioznog stranca (Isaach De Bankolé) koji pedatno obavlja svoje kriminalne aktivnosti. Ne veruje nikome i ne otkriva svoje planove. Novi posao vodi ga kroz kroz čitavu Španiju, ali to će ujedno biti i put na kome će morati da preispita i svoju savest.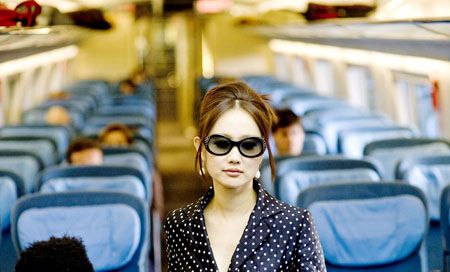 Snimanje filma počelo je u februaru prošle godine i odvijalo se u Madridu, Sevilji i Almeriji. Trailer možete pogledati preko linka: http://www.filminfocus.com/focusfeatures/film/the_limits_of_control
Izvor:
happynovisad.rs