Nakon par godina intezivnog druženja, saradnje i posvećenosti prema elektronskoj muzici, radijski dj-evi udružuju snage i osnivaju etiketu "house music lovers.
Vođeni idejom popularizacije elektronske muzike u svom gradu i sličnim muzićkim ukusima, 21. aprila 2006 godine, prvi put nastupaju zajedno i taj dan se može oznaćiti kao nastanak house dvojca koji se krije iza imena THE VIBE DJ's.
Ovaj dj dvojac je iz Negotina, Srbije i čine ga Ivan Aleksandrović aka. dj Iwan
i Slobodan Stanojević aka. dj Branchez.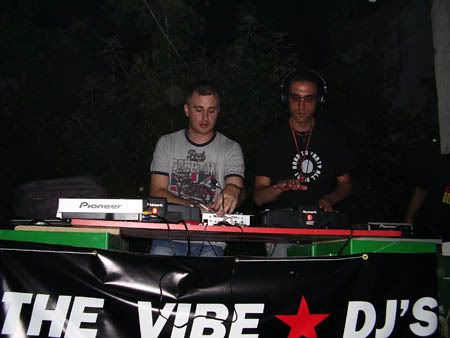 U svojim setovima mixuju različite pravce house zvuka… od deep-a i disco-a do progressive-a i tech house-a zvuka i iza sebe imaju veliki broj uspešnih nastupa u klubovima u svom gradu i gradovima u okolini.
THE VIBE DJ'S pored redovnih nastupa imaju u planu da se ozbiljnije posvete muzičkoj produkciji i uskoro ćemo čuti njihova prva autorska dela!