Prvomajski uranak pod nazivom NATURALLY DIGITAL #o4, u organizaciji Xperiment-a održaće se na jezeru Knić u blizini Kragujevca.
Free camping, fire dancers, free parking sve to na vidikovacu, 18 Km od Kragujevca ( Knić ). A ako bude hladno biće i kuvane rakije.
Koristite kante i kese za djubre. Pokupite djubre za sobom. Vodite računa gde i kako koristite otvoren plamen. Razgovarajte sa ljudima iz organizacije o svim problemima. RESPECT THE NATURE.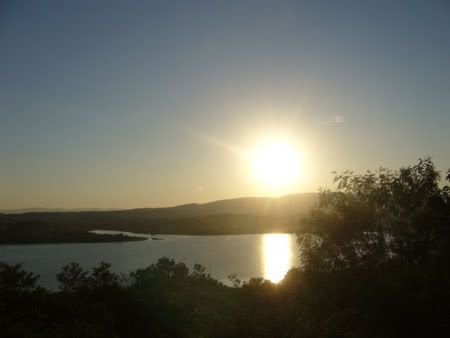 NATURALLY DIGITAL #o4
~Hosted by XPERIMENT~
Prvomajski [email protected] – Knic
o1.o5.2oo9. – o2.o5.2oo9.
± Part #1 / Uranak Petak Jutro 1 Maj ±
√ FLEGMA (IONO Music/TesseracT Studio) DJ SET
√ STOLE {Xperiment) DJ SET
√ PURA (Save The Rave) DJ SET
√ ANTA (Save The Rave) DJ SET
± Part #2 / Night Party Petak Veče 1.Maj ±
≈ 2o:oo h – 21:3o h ≈ DJ Buca XperimenT √
≈ 21:3o h – 22:3o h ≈ DJ Manda O.M. Community √
≈ 22:3o h – 23:3o h ≈ Phasetech LIVE TesseracT Studio √√
≈ 23:3o h – o1:oo h ≈ DJ Pendula TesseracT Studio √
≈ o1:oo h – o2:3o h ≈ DJ Bogi O.M. Community √
≈ o2:3o h – 04:oo h ≈ DJ Phobos Azazel Bhooteshwara √√
≈ o4:oo h – 05:3o h ≈ DJ Vlada IntellecT √
≈ o5:30 h – 06:3o h ≈ Eli LIVE UltraGroove Rec. √√√
≈ o6:3o h – 07:3o h ≈ DJ Raver & DJ Johan Save The Rave √
OnLine Mapa [do lokacije]http://www.panoramio.com/photo/21489286