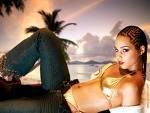 PotvrÄ'ena je vest koju je pre dva dana objavio Blic: američka r'n'b zvezda Alicia Keys će 11. oktobra nastupiti u Beogradskoj areni.
Na sajtu firme MBK Entertainment, koja organizuje njene koncerte po svetu, Beograd je upisan u raspored Alicine turneje, a dan ranije pevačica nastupa u Zagrebu.
Alicia J. Augello-Cook (27) proslavila se 2001. albumom Songs in A minor i hitom Fallin. Dve godine kasnije izdaje The Diary of Alicia Keys sa singlovima If I Ain't Got You i You Don't Know My Name.
Krajem 2007. je nakon četvorogodišnje pauze izdala album As I Am sa kog su se izdvojile pesme No One i Like You'll Never See Me Again.
Glumila je u filmovima Smokin' Aces, The Nanny Diaries i u ovogodišnjem The Secret Life of Bees.
Podsetimo, Alicia je pre dva meseac izjavila kako želi da peva sa The White Stripes.
Uprava Beogradske arene objavila je kako će cena ulaznica za ovaj dogaÄ'aj biti saopštena u narednih nekoliko dana.
Inače, veliki koncerti koji će se u Areni održati u doglednoj budućnosti su: Green Fest (E-play, The Raveonettes, Cypress Hill i Franz Ferdinand) 2. jula, Leny Kravitz 24. jula i Queen sa Paulom Rogersom 29. oktobra.
Izvor www.popboks.com