Homework" je naziv izložbe na kojoj ce biti predstavljeni nagradeni i komercijalni radovi kreativne agencije Futro. Projekti koji se mogu videti na izložbi su iz domena dizajna vizuelnih komunikacija, od korporativnog dizajna, advertajzinga, kulture, dizajna casopisa i magazina, dizajna ambalaže, logotipa, vizuelnih identiteta, do fotografije i ilustracije.

Bice predstavljeno preko 60 projekata, medu kojima su Shadow Museum, kampanje za Worx, Comme Des Garcons, Free Zone Festival, X6D bioskop u 6 dimenzija, magazini M'ars, Faar i Fame, redizajn grafickog identiteta vodeceg svetskog proizvodaca auspuha za sportske i kros motore Akrapovic, kampanja za njujorški brend Easy4Busy i ostali.

Futro kreativnu agenciju osnovao je višestruko nagradivani beogradski dizajner Slavimir Stojanovic pre pet godina u Ljubljani, a od ove godine Futro se kompletno preselio u Beograd i danas broji 6 clanova. Prošle godine uvršten je u listu 100 najboljih dizajn studija u svetu od strane Charlotte i Petera Fiel-a, urednika izdavacke kuce Taschen.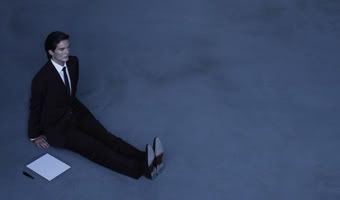 Homework is an exhibition presenting the award winning and commercial
works of the Creative Agency Futro. Exhibited projects range from visual communication designs to corporative, advertising, culture, magazine, packaging design, logotypes,
visual identities to photography and illustrations.
Over 60 projects will be exhibited amongst which: Shadow Museum,
advertising campaign for Worx, Comme Des Garcons, Free Zone Festival, X6D
cinema, Magazines M'ars, Faar and Fame, redesign of the world leading producer if
high-end exhaust systems for race, road and off-road bykes: Akrapovic,
campaign for New York based brand Easy4Busy etc.
Creative Agency Futro was founded five years ago by Slavimir Stojanovic,
numerously awarded designer from Belgrade, in Ljubljana.
As of 2008 is based in Belgrade completely and permanently counting six
members of the team. In 2007, Futro was listed as one of the top 100 design studios in the
world by Charlotte and Peter File, editors at Taschen.